Year on Twitter 2014
Communication Campaign @ Ogilvy Public Relations
With many conversations taking place with hashtags, Tweets and retweets, Year on Twitter is a look back to 2014's biggest moments.
Upon analysing performance data across markets - singular Tweets that captured the imagination, to fast-rising hashtags that sparked global conversation - the world's biggest real-time news sharing platform revealed the biggest takeaways and trends of the year.
2014's highlights included
Ellen's Oscars selfie was the undisputed 'Golden Tweet' of the year globally, with over 3 million retweets.
Singapore's Prime Minister Lee Hsien Loong (@leehsienloong) was identified of Singapore's top Tweeter, using the platform to show his human side and provide behind-the-scenes access to connect with the average Singaporean.
#BringBackOurGirls: In response to a mass kidnapping in Nigeria, millions of Tweets were sent mentioning #BringBackOurGirls. The map visualises the hashtag's global spread over a two-week period.
In the context of Singapore, these narratives were pitched to local and regional media titles, and subsequently published by Channel NewsAsia, The Straits Times, mUmbrella, Wall Street Journal and TODAY, among others.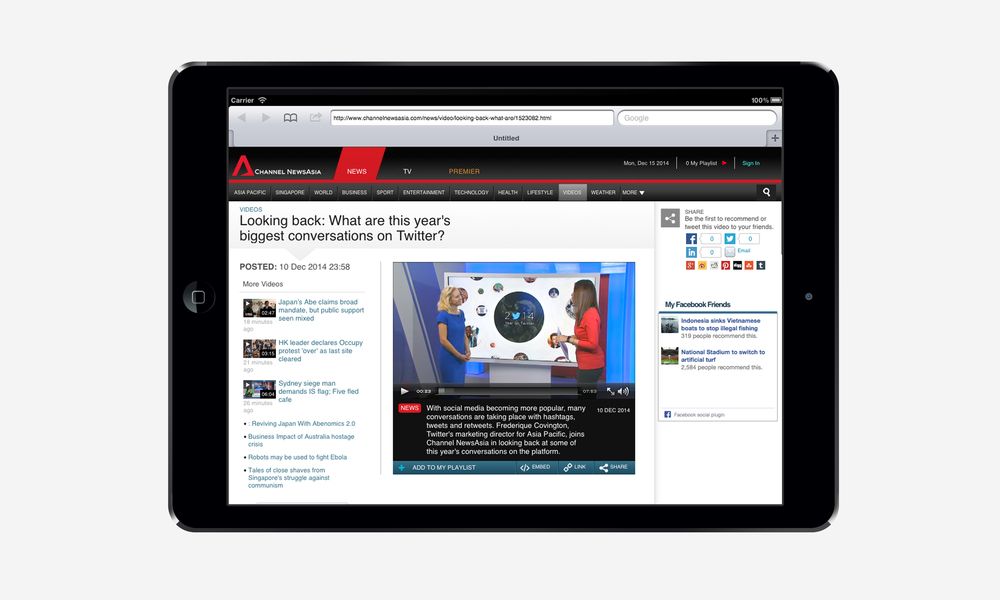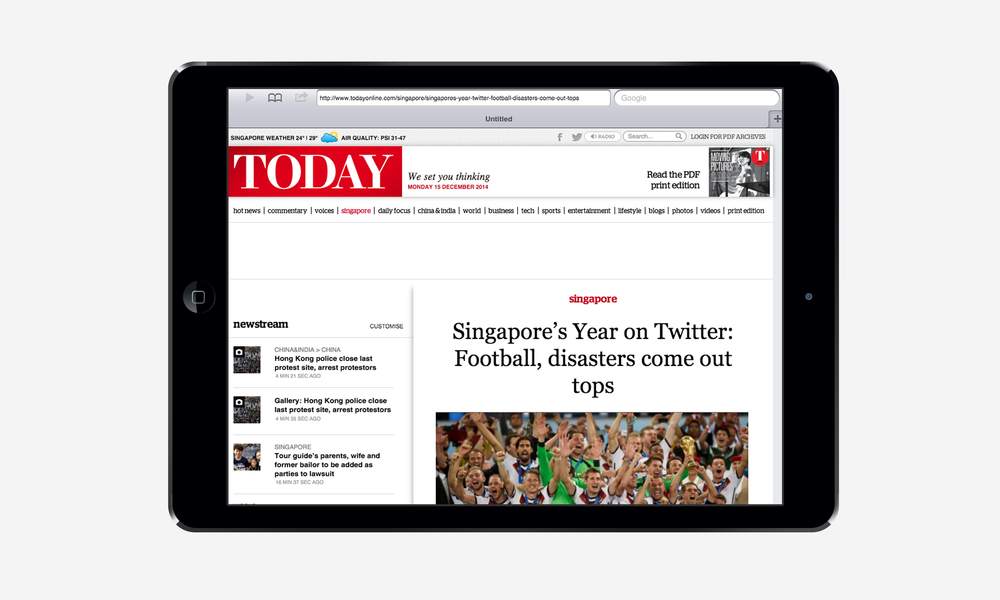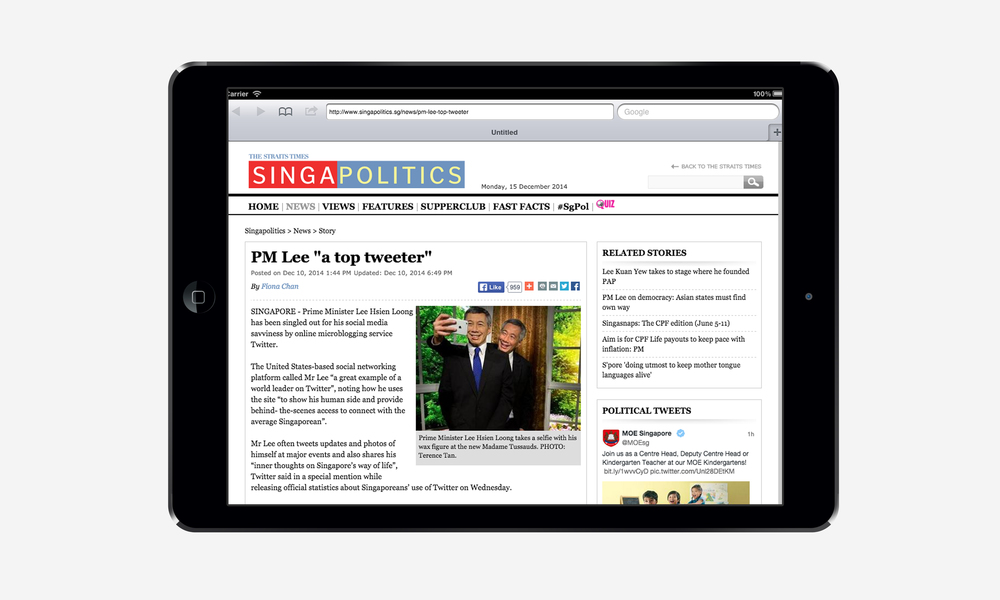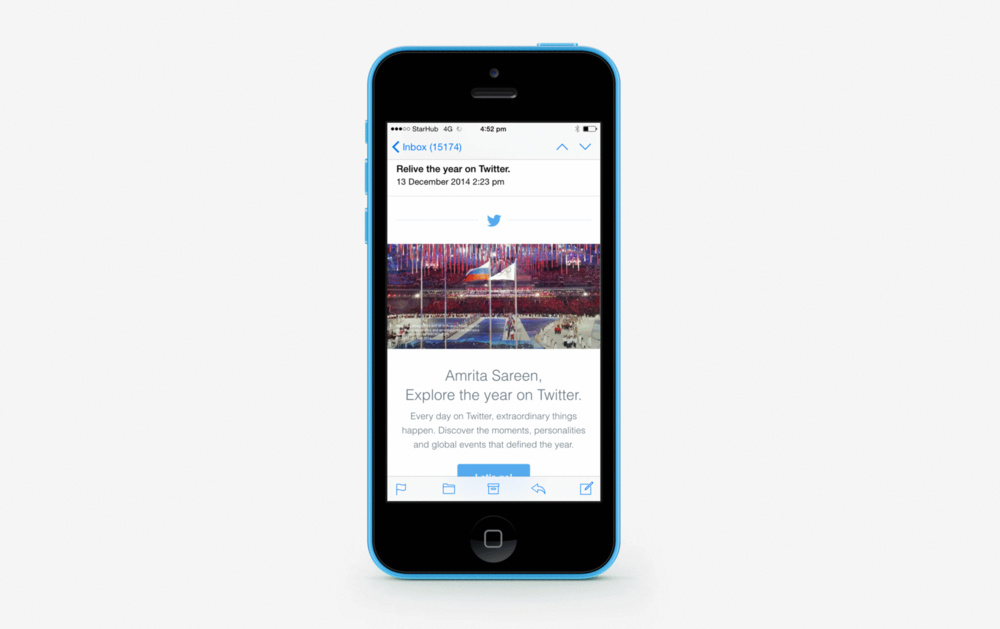 These stories were simultaneously pushed to the mailbox of 400,000 Twitter users in Singapore.